Web Hosting
Your Comprehensive Guide to Hosting and Domain Registration in 2023
In a constantly evolving technological world, the web plays a vital role in facilitating access to information and online communication. Website hosting and domain registration are two essential elements for any website on the internet. They help create a first impression and enhance the digital identity of businesses and individuals. Whether you're planning to create a new website or improve the experience of your current site, this comprehensive guide will help you understand how to host and register a domain in 2023 with the latest developments and technological trends.
See Also: Issues with Free Hosting
Introduction to Hosting and Domain Registration
Website Hosting: Concept and Types
Website hosting is a service that allows individuals and companies to make their websites accessible on the Internet. When discussing hosting and domain registration in 2023, it relates to the first step in launching a successful website. Hosting services vary to suit users' needs and their website requirements. There are several common types of hosting, including:
This is the most common type of hosting, where multiple websites are hosted on a single server. Hosted websites share resources such as storage space and bandwidth. The price is moderate and suitable for medium-sized and small websites.
In this case, a single server is divided into several virtual servers that operate independently of each other. Each website occupies a portion of the available resources and benefits from customized software and better performance. VPS hosting is a good choice for websites with moderate to high traffic.
This service provides a dedicated server for a single website. The user has exclusive access to all the resources and capabilities the server offers, leading to excellent performance and server configuration flexibility. Dedicated hosting is ideal for high-traffic websites and advanced applications.
Domain Registration: The Importance of Addressing Online Identity
In addition to hosting, domain registration is equally important. A domain is a web address that people use to access your website online. The domain acts as a user-friendly name assigned to the unique numerical address that defines your website on the web. Here's an overview of the domain registration process and its significance:
When registering a domain, consider several factors. Choose a domain that aligns with your website's or business's identity. It should be easy to remember, spell, and reflect on what you offer. It might be beneficial to choose a domain with relevant keywords to enhance visibility in search engines.
2. Verifying Availability and Registration:
After selecting your domain, check its availability and proceed with the registration process. This is done through accredited domain registrars, many of which offer a quick search to verify domain availability and provide alternative options if it's already taken. When you find an available domain that suits you, quickly register it before someone else takes it.
3. Utilizing Subdomains:
In addition to the primary domain, you can also use subdomains to direct visitors to specific pages. Subdomains are added before the main domain in the address. For example, if the main domain is "example.com," you can create a subdomain like "blog.example.com" to direct visitors to your blog page.
Modern Trends in Hosting and Domain Registration in 2023
With the continuous evolution of web technology, new trends emerge in the field of website hosting and domain registration in 2023. Here are some recent trends to consider:
1. Security and Protection:
In the era of increasing cyber threats, security and protection have become paramount. Look for a hosting provider that offers strong security measures such as protection against malicious attacks and robust data encryption. You can also purchase an SSL certificate to encrypt communications between browsers and servers, enhancing overall security.
2. Virtual Cloud Hosting:
Virtual cloud servers have experienced significant growth recently. This technology allows you to access flexible and scalable resources based on your website's needs. You can easily increase or decrease resources and only pay for what you use. Virtual cloud hosting also provides stability and superior performance, making it a popular choice in 2023.
3. Focus on Performance and Loading Speed:
In the age of fast internet, visitors expect excellent performance and high loading speeds for websites. Therefore, choose a hosting service provider that offers high loading speeds and superior server performance. Examine server specifications, and storage technology, and consider utilizing content delivery network (CDN) services to optimize loading speed and user experience.
Steps for Hosting and Domain Registration in 2023
After understanding the basics and recent trends, you can now follow these practical steps for hosting and domain registration in 2023:
1. Identify Your Needs and Available Budget:
Before beginning the hosting and domain registration process, precisely define your needs. What's the target size of your website, and what are the performance requirements? Which type of hosting is suitable for you: shared, VPS, or dedicated? Also, determine your available budget to narrow down suitable options.
2. Find a Reliable Hosting Service Provider:

Once you've identified your needs, conduct thorough research to find a reliable hosting service provider. Read reviews, check performance records, and assess the quality of customer support. Ensure that the provider offers the services and features you require and is compatible with your budget.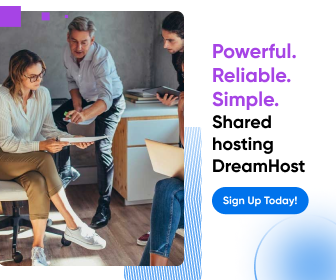 3. Register the Appropriate Domain:
After selecting your hosting provider, proceed to register the appropriate domain. Use available tools to check domain availability and choose a suitable extension such as .com, .net, or .org. Enter payment information and complete the registration process following the provided guidelines.
4. Set Up Your Website and Configure Hosting:
After registering the domain, you need to set up your website on your chosen hosting service. Configure hosting settings and install any necessary software or platforms, such as WordPress or Joomla. Set up databases and email addresses if needed.
5. Transition to Creation and Development:
After setting up your site, you can now focus on creating and developing your website's content and design. Take advantage of a wide range of tools and resources available online to enhance the user experience and attract more visitors. Follow best practices in search engine optimization (SEO) to ensure your site ranks well in search results.
Hosting and Domain Registration: A Vital Investment for Your Site's Future
Hosting and domain registration are crucial investments for the future of your online presence. Choose a trustworthy hosting service provider and register a domain that reflects your site's identity. Ensure the security and protection of your site and guarantee fast loading speeds and excellent performance. Embrace modern hosting trends and make your website stand out among competitors.
Conclusion on Hosting and Domain Registration
Hosting and domain registration in 2023 are two crucial steps for online success. Follow the practical steps and leverage recent trends to achieve the best results. Invest wisely and let your website thrive on the internet.